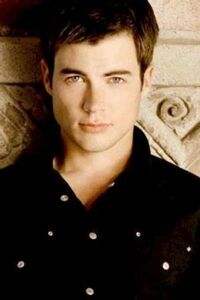 Matthew Clayton "Matt" Long (born May 18, 1980) is an American actor. He played the teenaged Jack McCallister on Jack & Bobby, the younger Johnny Blaze in Ghost Rider, and Tyler Prince in Sydney White. He plays Matt in the
ABC
Drama,
Lucky 7
.
Matt Long acted in school plays as a youngster and throughout college at Western Kentucky, University. Upon graduation, he moved to New York and was discovered by his current manager at the Williamstown Theatre Fest. His big break came with the starring role of Jack McCallister in the TV series "Jack & Bobby" in 2004.
Long's role on "Lucky 7" marks a return to ABC, where he previously portrayed Dr. James Peterson on "Private Practice," from 2012-13. His other television credits include "The Newsroom," "Love Bites," "Mad Men" and "The Deep End," among others.
PERSONAL INFORMATION HOMETOWN Winchester, KY BIRTHDATE May 1
Ad blocker interference detected!
Wikia is a free-to-use site that makes money from advertising. We have a modified experience for viewers using ad blockers

Wikia is not accessible if you've made further modifications. Remove the custom ad blocker rule(s) and the page will load as expected.