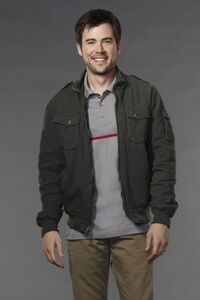 Matt Korzak (
Matt Long
), a guy struggling with money and trying to support his pregnant girlfriend
Mary
(
Christine Evangelista
) and their child. They're all miserable living at Matt's mother's house, and Matt is desperate to get them out of there. Desperate enough to consider robbing Gold Star with his ex-con brother
Nicky Korzak
(
Stephen Louis Grush
)
The dependable and well-meaning assistant manager of Gold Star, where he has worked since high school. Matt carries the burdens of every working parent as he struggles to take care of his two kids and demanding longtime girlfriend, Mary. Feeling overwhelmed from financial strains, Matt takes desperate measures to give his family the life they deserve.
Ad blocker interference detected!
Wikia is a free-to-use site that makes money from advertising. We have a modified experience for viewers using ad blockers

Wikia is not accessible if you've made further modifications. Remove the custom ad blocker rule(s) and the page will load as expected.